Independence Day Celebration!!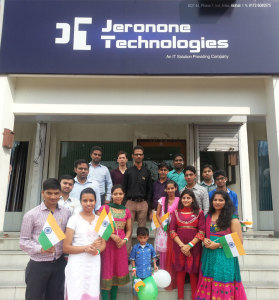 Jeronone Technologies Celebrated 68th Independence Day with High Spirit And Enthusiasm!
The celebration started off with the decoration of the Office in hues of tricolor ,followed by Flag hoisting and playing Games.Having great fun,the event ended with the distribution of gifts. The day became a Memorable Day for every person.