Enjoy the seamless e-commerce experience with the trending technology.
The rapid advancements in e-commerce industry have raised the expectations of buyers, bringing a new challenge for the merchants. An efficient and reliable platform has become the need of the hour.Considering this need, Shopify has come up with a treat for business owners
Shopify plus has made a debut & is out to bring a new revolution in the e-commerce industry. Nowadays, e-commerce is not merely confined to buying and selling of goods. It is all about providing extraordinary shopping experience to your valuable customers. With the same vision of providing top notch customer service, Shopify has launched enterprise ecommerce platform Shopify Plus to raise the standards of e-commerce. Shopify Plus provides us the opportunity to grow our business and improve the customer experience.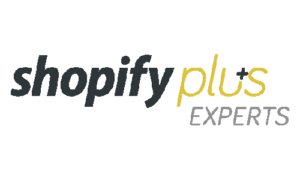 Highly scalable SAAS platform assures 99.97% uptime for your website.
Get your 9 Additional Clone Stores to expand your business internationally or in wholesale
Increase your conversions with customizable checkout experience.
Get robust API integration support to create a custom fulfillment app to connect to the solutions you use.
Get unlimited bandwidth for unlimited sales and products with no additional cost.
Get the advanced reporting and analytics and understand you customers better.